Push-ups Training Workout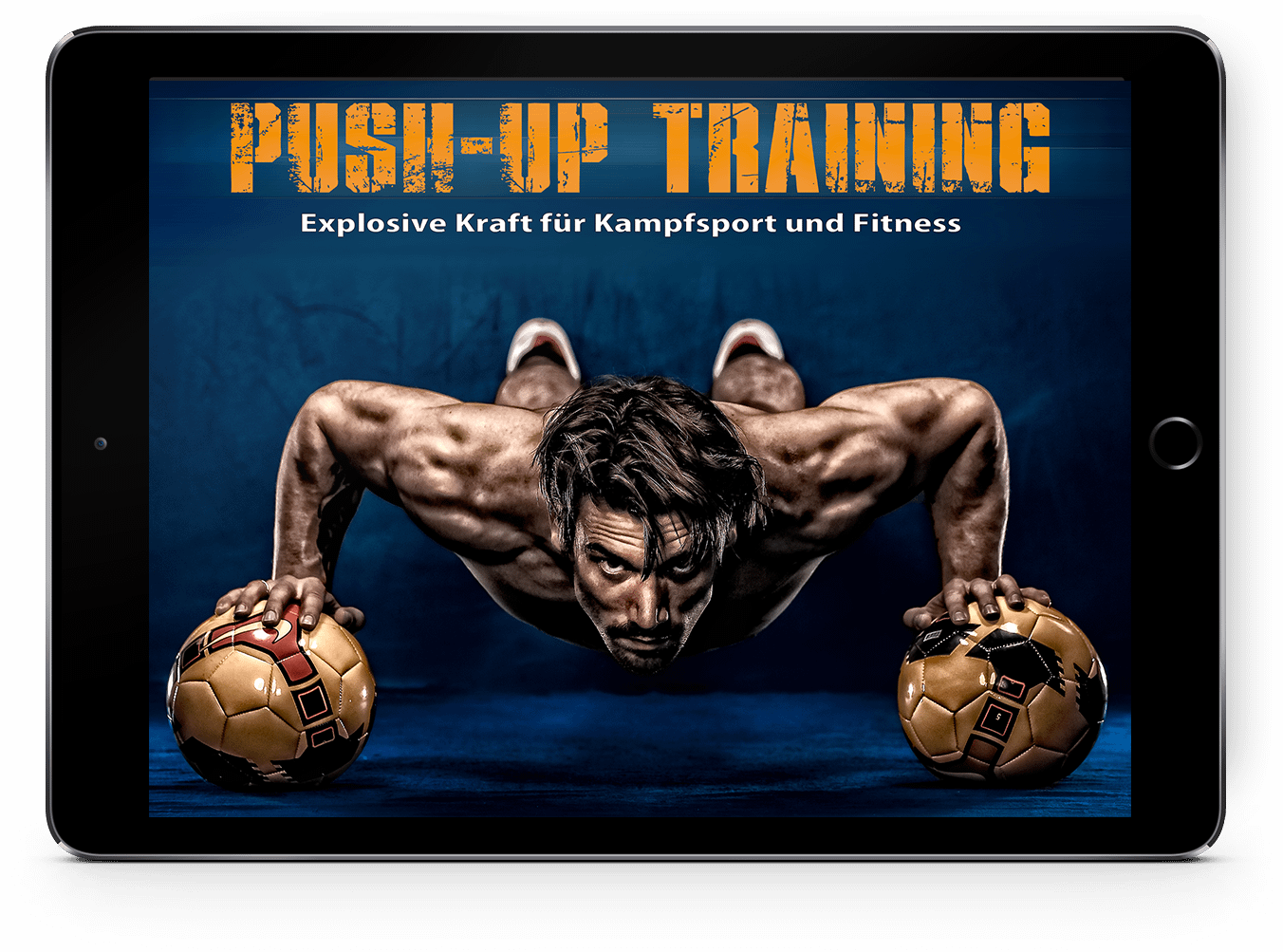 IT NEVER GETS EASIER. YOU JUST GET BETTER!
Push-up Training presents 200 exercises around the push-up. Here you train power, flexibility and coordination. Many exercises are a combination of power and explosive speed.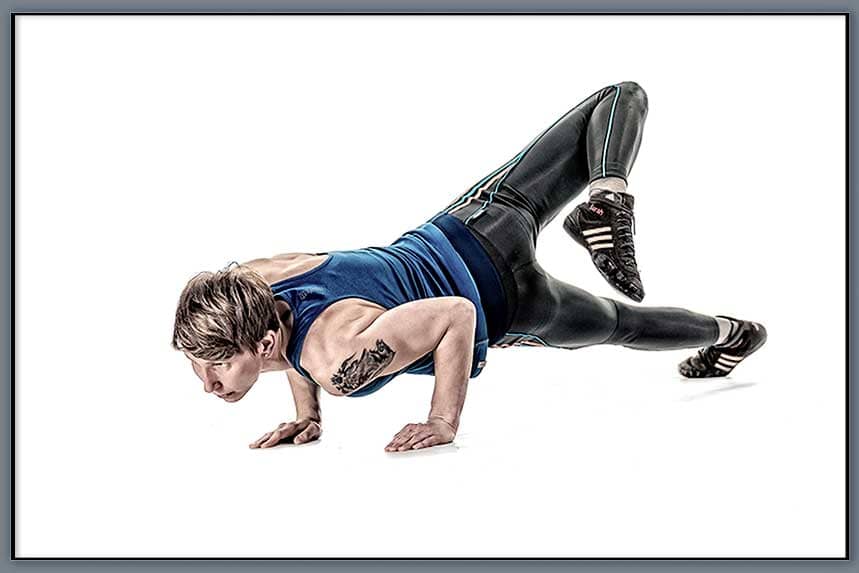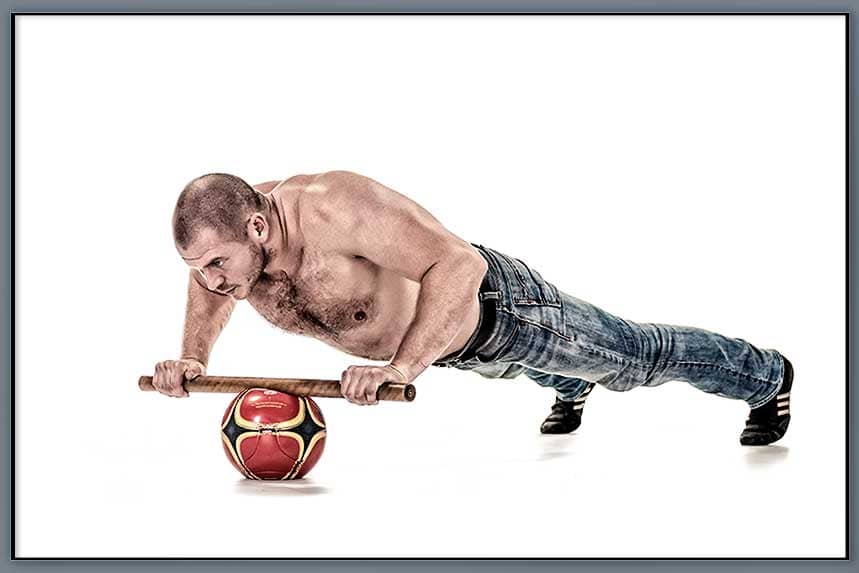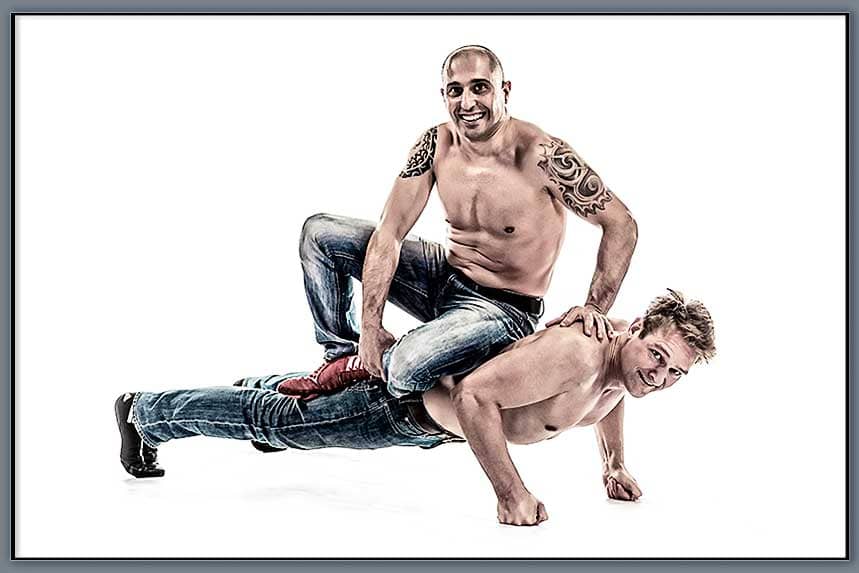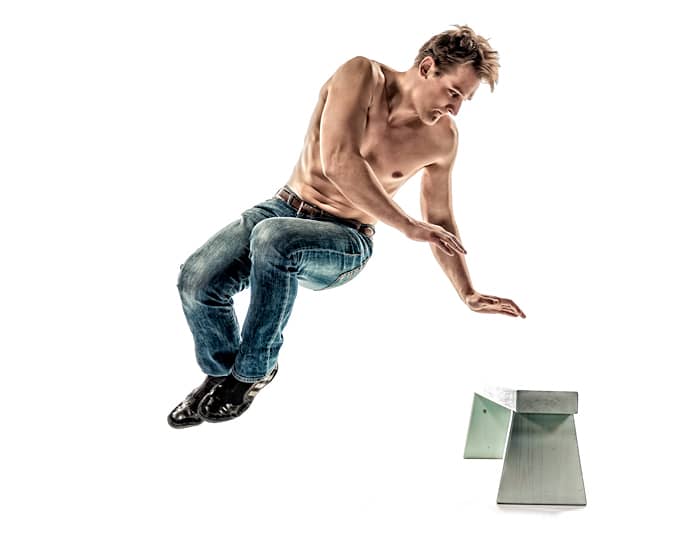 Rotation
Wild, breathtaking and dangerous. Master the rotation jump with the utmost precision, flexibility and coordination.
All dimensions
Push-up Training uses all dimensions for a tridimensional push-up training. As flexible as your body is the variety of training possibilities.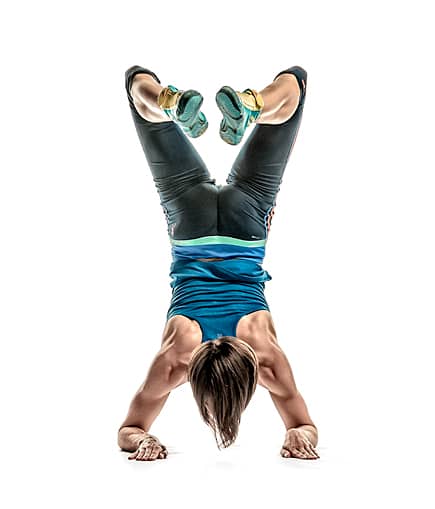 Exercises against the wall for a maximum of body tension.
For an even greater body tension the exercise is performed against the wall. The training against the wall is a particular challenge: in the book you will find an extensive chapter to that.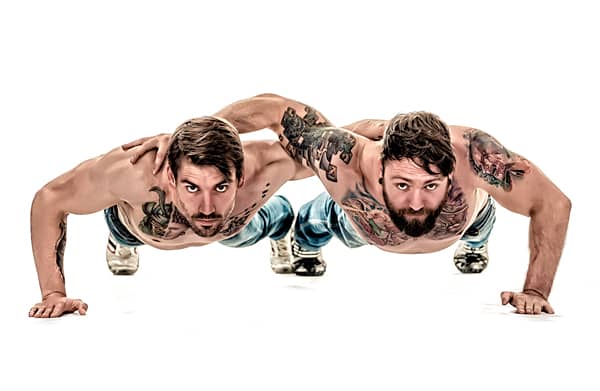 Partner push-ups
Why buying expensive weights, when you have friends. Exciting exercises for a training for two you will find in the chapter "partner exercises".
Extras
In the chapter "Bonus exercises" we make suggestions of how to use some other objects and tools for push-up exercises.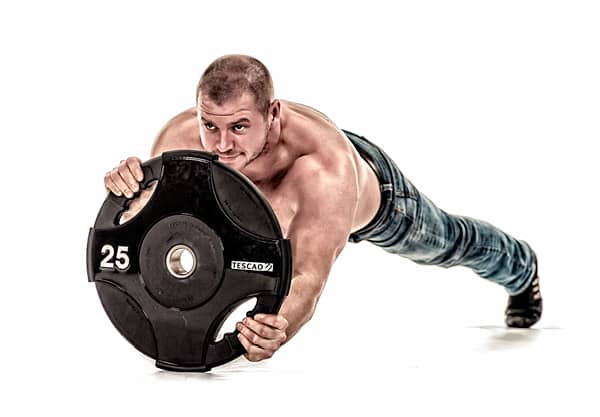 Ein wirklich umfangreiches Werk , das sich ausführlich mit Liegestützen beschäftigt. Da die einzelnen Übungen sehr variabel sind, werden die Muskeln immer unterschiedlich gefordert, so dass die Ermüdungsresistenz beim Training erhöht wird und die typischen Schwachstellen wie Muskel-Sehnenübergänge und Sehnen-Knochenübergänge schonend gestärkt werden. Da die Kraftleistungen zum Teil in extremen Gelenkwinkeln gefordert werden, wird der häufig befürchteten Muskelverkürzung durch Krafttraining effektiv entgegengewirkt. Einige der Übungen wirken nach dem Prinzip des "Loaded Stretching" , dass besonders für die Aktivierung der schnell zuckenden FT-fasern bekannt ist. Allerdings werden hier keine Gewichte sondern nur das eigene Körpergewicht genutzt. Für mich insgesamt ein sehr gelungenes Buch , dass sich in seiner Kreativität und auch in seiner ansprechenden Darstellung erfreulicherweise von den üblichen Standardwerken abhebt.
Umfangreich und professionell

Außergewöhnliche Workouts mit viel Kreativität und Anspruch. V.a die Fotos zu den Übungen haben mich begeistert. Sie zeigen perfekt was zu tun ist und sehen dabei auch noch toll aus ! Und diese Mädels in dem Buch sind echt krass !
Die Push-up Bibel

The exercises demonstrated in this book are a part of the training program at the martial arts school Tescao Volenko. They show the special characteristics of a training aiming at an excellent body control.
© 2021 Filmkunst & Design Volenko