Body control
Building the basic skills
Progression
Successive increase of the difficulty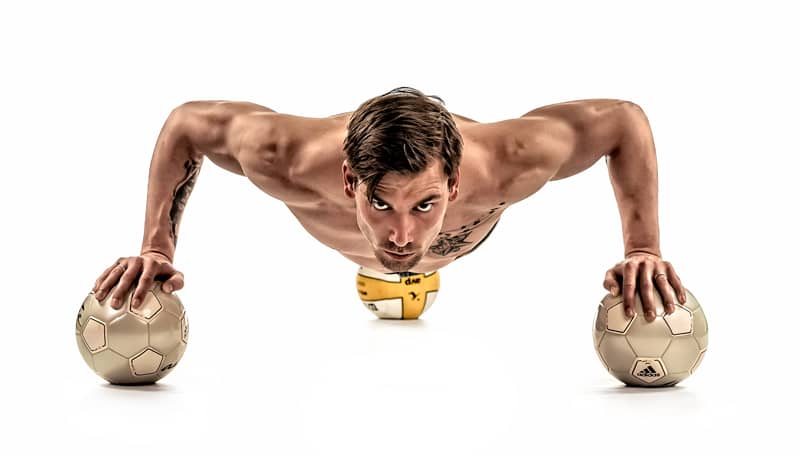 Stability and Power
Balls are ideal tools for stability training. Only with full control over all movements you are successful. The balls relentlessly show you every weak point and force you to perfection.
Asymmetric exercises
Push your limits! Exercise every corner of your body, down to the last muscle. Become more flexible, more dynamic and face new challenges.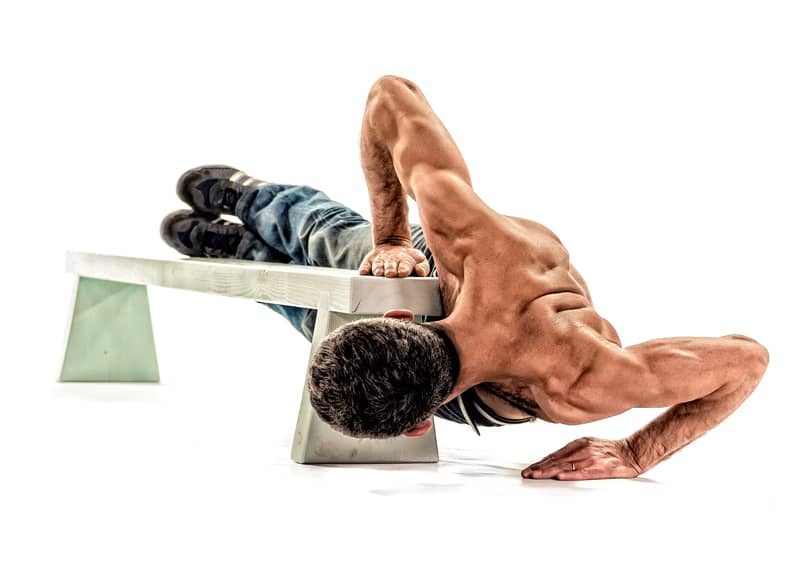 Experience the great versatility of the push-up. Enrich your workout with exciting variations.
You have never seen push-ups like this before. More than 200 exercises are waiting to become your best workout ever – "Push-up Training" ebook."Push-up Training" eBooks.
Training without equipment
Bodyweight training – using only your own body weight as resistance. Your body, your weight, always with you.
gives a deep insight into the world of push-ups. In addition to the classics, it contains numerous new exercises that turn the monotonous up and down of the typical push-up into dynamic full-body exercises.
The exercises shown in the book are an excerpt from the teaching program of the martial arts school Tescao Volenko.
They are characterized in particular by the training of excellent body control.
© 2021 Filmkunst & Design Volenko